BE THE ICON Photoshoot + Adventure
Calling The Unconventionals, Avant-Gardistes, Misfits Who Are Sick Of Hiding,
Toning It Down And Being Who They Aren't
If you're a woman who is a BADASS at what you do - business, art, healing, whatever your craft may be - but you're constantly being told to try and fit in with everyone else…
Then read every word of this letter.
It's time you own your ICONIC Visionary Status. You have stellar taste and you've always been a trendsetter. When it comes to how you dress though, you seem to default back to your safey-safe wear.
Wear clothes that align with your vision and all of a sudden, you step into a new level of who you were meant to be.
Sure, you're on-the-go all the time. I mean, for f*ck's sake, you're a VISIONARY!
So in your mind, choosing comfortable and easy (you know the drill - leggings or jeggings or treggings + big-ass sweater + those one boots you've had for a decade) over style just makes sense.
You are so much more than that though.
You don't do life like everyone else, no way. YOU are a one-of-a-kind dame, and your people are looking for you - the real you.
But visually, they see a Safe Sally glossy print.
You love bright red lipstick and turbans and underground music. You've had daydreams of owning those creepers or femme fatale stilettos since you were a wee lass, and unicorns are your spirit animal.
You feel in your guts that you'll grow up to be your own version of Iris Apfel or Carmen Dell'Orefice. The eccentricity of Marchesa Luisa Casati and Bjork makes your ticker hummmm, and off the beaten path + vintage stores are your magical wonderland. And I mean, Gwen Stefani though?!
Time to polish, refine and upgrade how you walk through your world. You can feel it. The status quo has never been your style - you are above and beyond that shite.
This isn't your average shopping and photo-shoot gig. This is an experience that will propel your bottom line, shoot your level of influence and illuminate your magnetism to the next galaxy. No fresh-off-the-TJ Maxx-mannequin outfit in a predictable pose shit here!.
O.G.'s like you are shinier and more magical than what the average mind could even think up. Let's call a spade a spade: You're a fucking world changer. It's time to show up like it.
Flip the switch to NEON. Basta with blending in. Ditch dimming yourself down. It's just not you.
Highlights and Benefits at a glance
Evoke The Emotions Behind Your Essence + Brand So They Understand You. And Know You Understand Them.
IMAGINE...
Feeling Confident & Camera-Ready From the Inside-Out
You'll feel so confident and at home with your style, and supported by all the pre-destination prep magic that working it for the camera will be a piece of gateau. Imagine finally emerging as the avant-garde woman you are in photos that you're ecstatic to share with your admirers, stalkers and potential clients.
Having a Magical Guided Shopping Experience in Paris (Or other WOW destination)
Relax... all the foot-work is done before your arrival, and boutiques are hand-selected according to your distinct Style.Essence to make it an easy and powerful dream day of shopping. This is about having a wardrobe that expresses you at a soul level without you saying a word. You'll project your vision visually just by being you and go home with pieces that feel effortless.
Getting Zee Royal Treatment
Show up to our destination and jump into the magic. Deeelicious food, wine, ease and grace during each phase... and a posse of experts to support your adventure before, during and after the process. Ziiiing!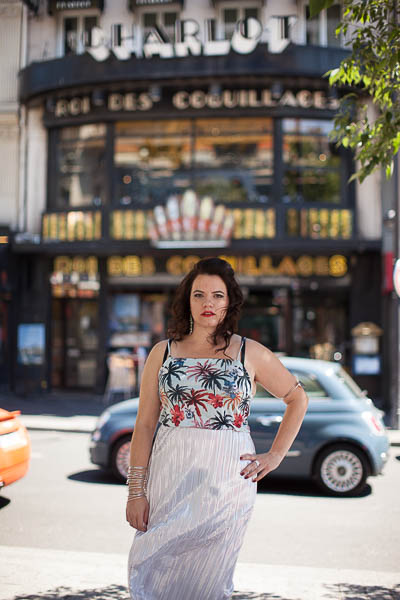 I finally see the ME I've always imagined on the inside… I feel beautiful!
Before working with Eyenie I felt stuck in a greyscale world and didn't know how to break out of it, because I was always looking for someone to tell me what I should be wearing. I would be out and see cute clothes in a store, but automatically think "I can't wear that because I'm too_____ (old, overweight, wrong colors, etc) and not even allow myself a chance to try it. I stayed hidden behind frumpy clothes that I knew didn't reflect who I was deep-down inside. This made it hard to feel confident.
My trip to Paris with Eyenie was seriously mind-blowing! The entire process was so fun and easy and I found loads of pieces I truly love and that feel like me. The kick-ass team created a beautiful and safe space for me to truly express everything I wanted to, and I must say I rocked the shit out of my photo-shoot! I left feeling like the glowing, sensual, romantic, passionate woman I always knew was! I see ME, and love the power and confidence that it sparked, and that I was able to bring back with me to my "normal" life. Thank you and merci for this technicolor transformation, mon amie!!
-Deborah Odette, Artist, Healer and Corporate Badass // Austin
Prework | Pre-Trip Prep + Desirestorming
Before meeting in person, we meet up via Skype. Together we Distill your Style.Essence (aka, define your unique and authentic style), and optimize what you have in your closet already so you can practice being the ICON now. From there, we get clear on your big vision and concept for our photo-shoot and begin playing and crafting everything so it goes off without a hitch!
Day 1 | Shopping for your
kick-ass photo-shoot looks!
After a lovely pow-wow where we come up with our plan of magical action, we spend the day shopping for your kick-ass photo-shoot looks! All ease, grace and magic! In between boutiques, we'll indulge in a delicious gourmet meal and stop for breaks whenever you desire them.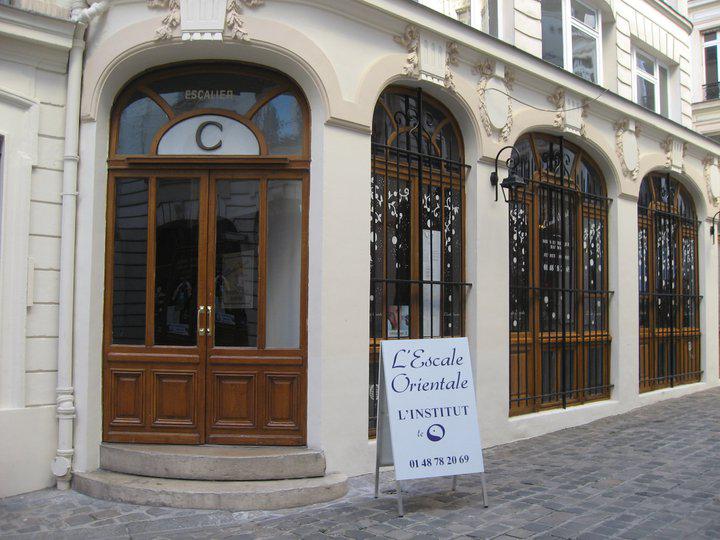 Day 2 | Oh la laa...
A day
of luxuriating
Today we make sure we have everything for your shoot, get everything together and prepare for the fun of photo-shoot day! In order for you to show up your camera-ready WOW best, you receive a relaxing spa treatment complete with massage and facial! Oh la laaa...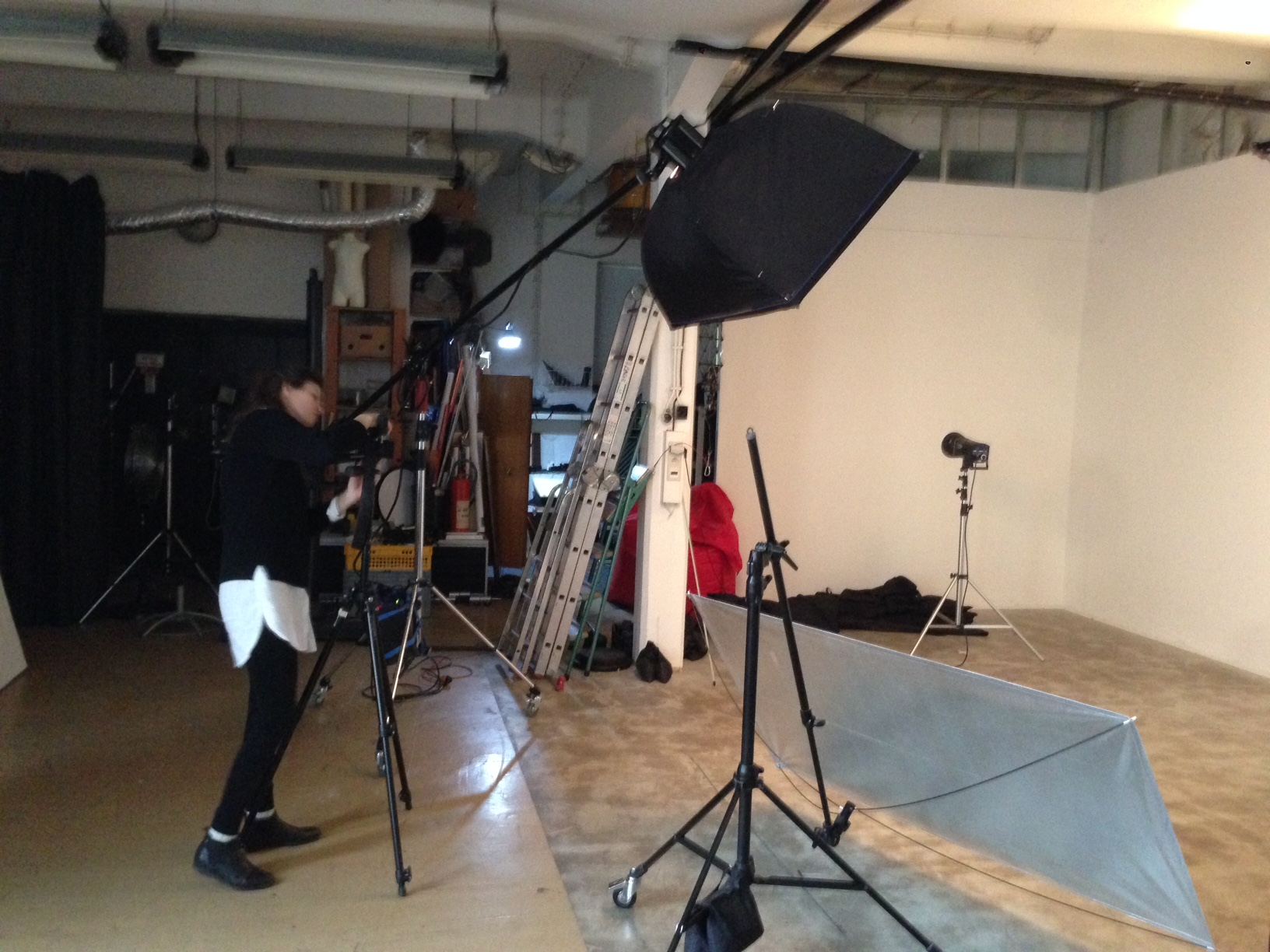 day 3 | This is work-it-for-
the-camera
day!
After getting all gussied up by a professional hair & makeup artist who totally gets your uniqueness and what you want to bring to the shoot, we head out with the professional photographer. I'm there every step of the way to keep your energy aligned, support you with styling and keep us anchored to your vision.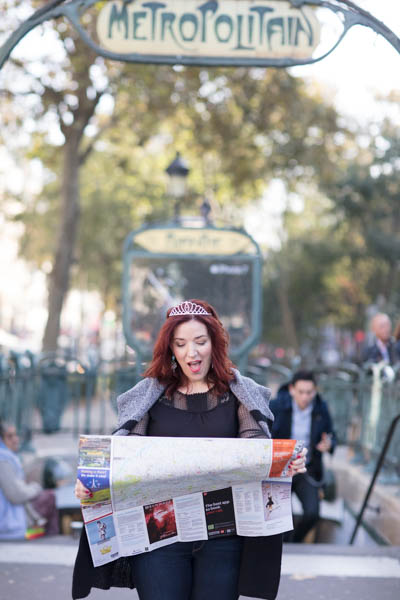 "It totally pushed me out of my comfort zone, and Eyenie and her team in Paris made me feel like a total star!
This experience was so much fun! I was afraid I wouldn't find clothes that would fit me, and that I wouldn't like the photos. Nothing could be further from the truth! I have so many shots to add to my new website, it's crazy and I feel ready to really get visible and out there. Thank you for giving me the confidence to be my empowered princess self, Eyenie!"
-Michelle Johnson, Indoor Girl's Guide // Irvine, CA
Here's a break-down of what you'll receive during our time together...
Airport pick-up + drop-off

3 full days 1:1 with Eyenie

Luxury French lunch on all three days we're together

Spa treatment

Art Direction, Styling and Energy + Mindset support by Eyenie

Professional hair + makeup

3 full hours at different locations with a professional photographer who gets your energy and mission and sees YOU + 20 retouched photos to use as you wish

Magical gifts + surprises along the way (because what kind of Adventure doesn't have these?!)
Is this experience glamorous? Will you be fussed over, catered to and treated like the ICON you are? Might champagne and wine be involved if you want them to be? Yes.
It is also fun, exciting, magical, and easy. But don't let that fool you...
There's no denying the decadence and luxury involved...however, it is necessary to do it if you want to go from poser, to ICONIC status!
ICONS don't need permission...
As elegant and luxurious as this sounds, a trip to Paris with a photo-shoot is just the thing your business needs to take your craft to the next level.
This is how your people - those who totally get you and who know you're the one for them - will finally be able to see YOU.
This is how you magnetize the shit outta them before even uttering a word.
Success is measured by the lives you've impacted. Success is measured by the hearts you've changed. Shatter the fucking glass ceiling on your potential with one trip...
Make them fall in love with the essence of who you are. Unleash your ICONIC Visionary status on the world, and watch them - the people you want to work with most - gravitate to you as if by magic.
Available in most major cities depending on schedule.
Shoots have taken place in: Paris, Albi, Prague, Mexico City

Spots are limited!